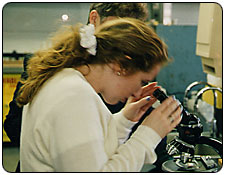 Science Links
Take a look at some of our favorite web sites! There are many other great educational web sites out there and we cannot post them all. If there's a link that you would like us to consider, please let us know.
2017 Eclipse Information from JPL
General Science
General Sites
Science Fair Projects
Everything you need to know about creating a science fair project!
Astronomy
Biology
Chemistry
Physics
Earth Science
---
Copyright © 2020 The Regents of the University of California,
All Rights Reserved.
UCSB Terms of Use